— PRESS RELEASE —[Italiano]
— Palazzo Zorzi — [Virtual Exhibit]
— Guest Book — [Impressions]
— On the Press — [Articles]
Palazzo Zorzi (Venezia, Castello 4930) March-April 2005
Originally a mere subset of broader research (eg, <!A HREF=../hydros/index.html>HYDROS, <!A HREF=../REFLEKTA/index.html>REFLEKTA) ISTOGRAPHIKA has smoothly gained full status as an independent analysis.
Playing with the decomposition into elements of an otherwise well-known object — fishing-nets (specifically those laying in the lagoon basin between Venice and Marghera in this case) — ISTOGRAPHIKA gives birth to a series of highly evocative abstract frames, where a mixture of material shapes seem to literally float into the air, producing multiple reflections (and refractions) in a highly disorienting semi-liquid plasma.
The name ISTOGRAPHIKA (from the Greek "istòs", ie. "net, web") intentionally overlooks the more obvious "dìktuon" ("fishing-net"), inasmuch as the visual decomposition into parts — elements that define themselves in a new manner through the mental re-composition of the viewer — gives life to manifold conceptual webs, where thoughts and emotions (as well as, and together with, light, wind, water, seaweeds) remain intertwined.
Creeping up unexpected visual paths which, for their ambiguous and polysemic nature, lead to haunt the known into the unknown, ISTOGRAPHIKA becomes an intimate reticular itinerary of each subject, re-discovering ones own eye projected into the object.
The exhibit also includes a small additional portfolio: IMAGINARIA.
IMAGINARIA can be truly understood when viewed as the result of the multi-dimensional eye of a Phantom, projected on the visual perspectives previously sketched and isolated in ISTOGRAPHIKA. A Phantom who puts itself at the service of the spectator, lending him, for an instant, its own eye and introducing him to the unique outlook of being, at once, nowhere and everywhere.
<![if !supportEmptyParas]> <![endif]>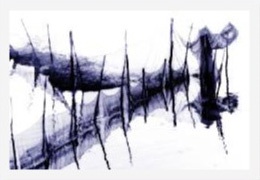 <![if !supportEmptyParas]> <![endif]>
_____________________
This exhibit pays tribute to the magic beauty of the Lagoon of Venice — the most extended "wetland" of Italy, already declared a UNESCO World Heritage site in 1987 — and to the precious uniqueness of its ecosystem. The importance of including the whole of the Lagoon into the "List of Wetlands of International Importance" [established by the "Convention on Wetlands (Ramsar, Iran 1971)] has already been recognized in various occasions. This tribute wholeheartedly hopes to be a small step towards the achievement of such a goal.
This exhibit is held under the patronage of UNESCO and of the Province of Venice, and received the recognition of the International Hydrological Programme.
<!b> [ ISTOGRAPHIKA ]